£50 Special Offer
To help get all your important information and contact details online fast and at a very low price I am currently offering a complete solution for just £50 !
This Offer Includes:
Your choice of domain name: www.yourcompanyname.com (.co.uk / .org / .net)
Unlimited number of email accounts@yourcompanyname.com (With webmail access).
Standard web hosting package allowing thousands of visits a month.
Design: simple design with header logo, up to 4 pages with a total of 20 pictures, contact form and unlimited text.
Search engine submission: Google, Yahoo, Bing plus hundreds more.
All this with friendly, local support online, on the phone or in person.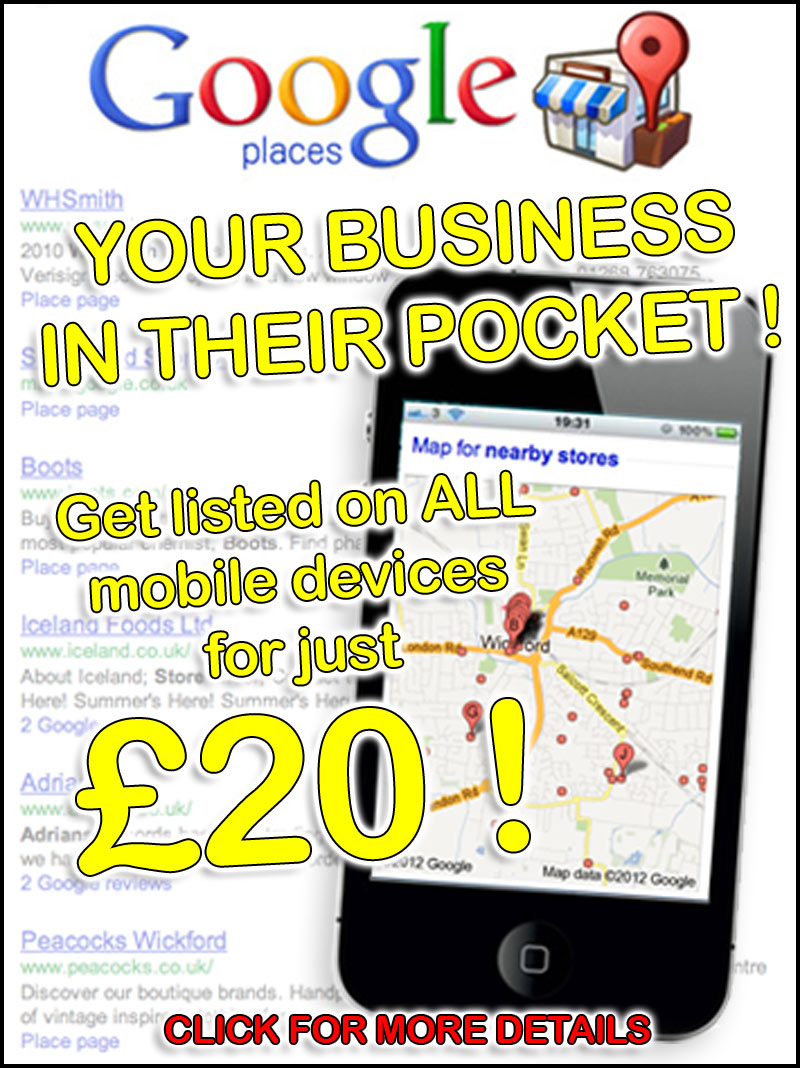 After one year, to keep your site active just pay the yearly fee for the standard hosting and domain name registration which is again . . Just £50 !
Here are some examples of what you could have for just £50 . . .
Go Mobile . .
Why not add Google places to your new website for just an extra £20 and get your business listed on ALL mobile devices. With mobile tablets and smart phones in so many hands it is essential to take advantage of direct advertising to people who are in your area . . . read more.
Need something bigger?
If you require more than just a few pages for your new website or a more bespoke dynamic design then I can help, to discuss your needs and find the perfect solution for your business at a great price, please contact me.